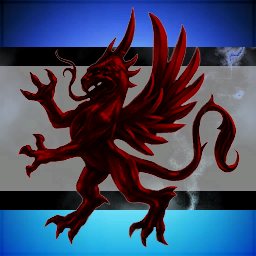 VEMEX registered public investment.
Investment published on: 2011-01-06 19:15:00.
NEISIN code: CSARCYVIPEF5.
Official discussion: ~1~.
Official audit: N.A.
Public Audits Records for this investment's audit: N.A.
Archived by: Vaerah Vahrokha.
---
Edited by: Arcy Dorei on 08/01/2011 17:07:49
****** IPO SUCCESSFUL, ALL SECURED SHARES PAID FOR AND DISTRIBUTED, OFFICIAL LAUNCH DATE IS 08/01/11
1
– Who are you?
I am Arcy Dorei, and I doubt you've seen my face before. This is an IPO from a new face. Like many in EVE I have taken part in various forms of PVE and PVP. In this time I have traded off and on but due to changes in RL circumstances and a changing style of play/goal development I have taken to trading more seriously. I have been quite profitable in the last couple of months and the next step to my EVE enjoyment is launching my own company. I'm the kind of person that likes spreadsheets, databases and empire building, so this game and running an IPO appeals to me.
I have several accounts and many alts. I'm not going to list all my faceless trade alts, PVP alts, cyno alts etc. etc.. Arcyaxiom would be my 'main' if any can count as that though, but I love all my alts equally 😉 None of my characters are tied to any politics or alliances or have any conflicts of interest and I can't think of anything else to say about this? You should of course do your own research on anyone making an offer on MD and make your own mind up about them.
2 – Company Structure
I am a
1
man band, like many others, and have no intention of opening up the corp wallet to outsiders. It will be accessed by my characters and mine alone. Any risks you take are taken with me, and me alone (well, and the 3rd party, but that's a risk we take together!) Any changes to how the company is structured would not be undertaken without public consultation. If any services are outsourced they will be done without risking corp assets.
3 – The Business Model
At this moment it is 99% in-station trading. There's nothing magical about this or new, I buy low and sell high and the spread is called profit. This is done in Jita 4 4. I do on occasion go scouting outside to different regions for any 'bargains' and this can often bring in quick and high profits. Any hauling is done securely either with T2 transport or freighter services. All hauling will be fully collateralised so company assets are not risked.
I have in the past few months manufactured ships also, which was nicely profitable, but have withdrawn to concentrate on trading. As the company NAV builds other avenues may be explored, such as expanding back into manufacturing, to take full advantage of the capital available, but intend to keep the business as highly liquid as possible. I can't abide a lazy isk, all isk must work to make more isk! That is their job in my company 😀
4 – The Company Today
At present the company NAV is 5.5 BILLION ISK this includes both liquid and assets, 2.5billion of which is presently held as collateral.
5 – IPO Details
Price per share is 1million isk per share (
1
,000,000/share)
Dividends will be scheduled to pay monthly from launch date
Projected return is 10% per share.
Min/max investment: Minimum
1
share, maximum 500 shares of secured portion per person, no set individual maximum of unsecured shares (if you wish to take on the risk you're more than welcome to it!)
Profits will be sent as dividend payment to shareholders, with the initial breakdown as follows:
2000 Shares retained by company to ensure continued growth
5000 Shares held by myself
2000 Shares in secured portion
4000 Shares (anticipated) in unsecured portion
500 Shares allocated for VVs fund*
---
Edited by: Arcy Dorei on 07/01/2011 02:34:37
Secured portion: This is the guaranteed portion of the IPO. I will secure this, through BPOs with a third party, to 110% –
1
,100,000 per share. This guarantee will continue throughout the company lifetime should anything happen to me, I disappear, or should I fail to payout dividends. This guarantee is in place with the condition that it will apply 2 weeks after a late payment date. Unless shareholders are notified in advance to any problems I may have with paying dividends on time and suitable arrangements are in place against this then 2 weeks after a late payment date the 3rd party is authorised to commence a share buyback at 110% of the original price, shares to be sent to the third party and the isk returned by them.
Unsecured portion: This portion of the IPO is to be opened to people I know ingame, corp mates, etc. Anyone may reserve part of this if they choose to do so BUT do not be mistaken, it is NOT collateralised and as such is undertaken at your own risk. Please state clearly how much UNsecured shares you wish to buy along with any secured shares you wish to purchase when posting, if you wish to have more than the 250 share individual maximum, or if those shares sell out and you still wish to invest in the company.
Launch: The IPO will launch when the secured portion has been filled and isk is received. The unsecured portion will remain open for people to purchase, up to the 4000 shares maximum, but the IPO will launch regardless of how full this portion is. As this portion may take longer to fill the shares will be created as and when needed, so when dividends are sent it is not split amongst inactive shares.
*VVs what?? I like the idea VV proposed of generating a fund for plexes to donate in future CCP charity initiatives. I have decided to allocated 500 shares for this. These shares will be held in corp wallet and as such dividends paid out will also be held in the corp wallet, this will allow for continued growth. Through tracking the dividend payments I'll be able to keep track of how much is allocated for the fund. I will then use this isk to purchase
PLEX
when the time comes to make donations. I will update this thread to track dividend payments and contact VV monthly with the amounts as he suggested. Seems to be all the details needed at the moment with how this works! Excellent.
6 – The Future
If it's not growing then it's not generating profit, so obviously I have to plan for the future. As the NAV increases it may allow for more asset purchases to be used as collateral opening the way for increased outside investment. I may also open up for more unsecured debt either with people I know, corp mates, etc., or on the MD forums again if I see the potential for more growth with the increased capital. The risks posed by this iwll have to be judged as and when the situation arises, I will always remain clear and open about what is going on however.
Share buyback may be requested in the future for any number of reasons, remember RL can happen and game changes may occur forcing a change, etc. So long as things haven't gone horribly horribly wrong making it impossible to guarantee then I will offer a buyback price guarantee now of 110% of original share price, ie
1
,100,000. This continues my 110% investment return guarantee. Please note this price is only valid if I initiate the buyback, not if you change your mind about your investment or wish to cash out your shares. If you wish to have your investment returned please let me know via evemail and through this forum giving people a chance to offer to buy the shares from you. After considering the company position I may CHOOSE to offer a price for them if it is in the companies best interest but this will be decided by me at the time.
---
7 – Disclosure of Risks
I hope the security I have put in place will alleviate many of the concerns, the risks in this IPO concern mainly the uncollateralised portion of it. All risks are ultimately up to yourself to determine.
Firstly I am one person which brings the risk of burnout. I think the risk of this is less than the risk of having too many hands in the cookie jar though. I do love EVE and even a modest amount of effort can bring good returns in trading, however, so burnout is not something I consider a high risk.
RL happens, and often whether you want it to or not it can take priority over EVE. I may not want to get hit by a bus but there's nothing to say it wont happen. I'm not going to share my account details with someone in advance 'just incase', so in the event of me being disabled from playing the game completely I apologise in advance ..
The risk of scamming is of course also there. As a portion of this IPO will be opened as unsecured I will be very clear here and remind you of the risk of a scam that is ever present in any investment. I can promise I wont scam, but there's no way for you to tell such a thing, so I will leave this part up to you to judge for yourself – do not invest more than you can afford to lose in anything on MD, you guys are smart enough you know all this, but I am trying to be as clear as possible.
The third party could also scam, I too am placing my trust at this point of the IPO and you can bet your behind if it's stolen I'll do my best to get it back or earn the isk again. However I've built up this isk from the start before and I can do it again, however much I hate the idea of having someone steal from me 😐
Tying into the risk of scam is you having to take my word for it with my accounts, alts, stated NAV, etc., but I hope having collateralised the most pertinent part of this IPO (Ie the part I'm openly offering and expect to fill from MD posters) will alleviate any worries about this somewhat. I will not be getting an
audit
, though I understand VV has stopped doing them and I am not sure there is anyone else that does them anyway? As excellent a tool as they are I don't feel they'll help enough for the time and effort that it will take to get one. I'll have to leave this up to you to judge for yourself, but if in doubt stick to the secured portion.
War decs, etc., not entirely relevant as I will be in a station, all hauling will be done securely and at this time there is no corp POS.
All the risks above can apply to any MD offering so I expect to be judged as harshly as they all are, but I also hope the launch is successful and isk can be made for everyone :D/
8 – Anything else?
This is quite a lot of writing I think. I hope it's as clear as can be. Any questions, comments, suggestions, are all welcome. No doubt there are some mistakes, or some sort of improvements that could be made, so hopefully it'll all be good by the time it's launched 😀
---
Edited by: Arcy Dorei on 12/01/2011 15:46:45
P.S
VVs Fund details
I tried to link it above at the relevant point but I've run out of characters 😛
NEISIN
CSARCYVIPEF5 Generated for purposes of tracking the fund
Shares allocated as follows, the unsecured portion will be anonymous unless I get permission from the person to post the name!
2000 Held in company wallet
My shares: 5000
500 To be held to contribute to VVs fund.
Secured portion:
500 shares to Primeara Ho
500 shares to RAW23
10 shares to Ozmandu
500 shares to Hrabandur2
100 shares to kitenz
390 shares to Xilael
Unsecured portion:
1000 to TooNu
100 to Comso Investment Banc
100 to b0realis
Further reservations –
Secured portion:
NONE AVAILABLE
UNSECURED PORTION:
NONE AVAILABLE