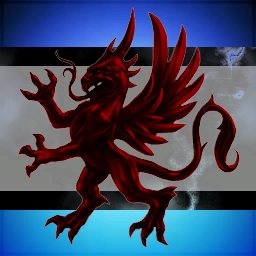 VEMEX registered public investment.
Investment published on: 2010-07-07 08:09:00.
NEISIN code: MRBHDYZBO078.
Official discussion: ~1~.
Archived by: Vaerah Vahrokha.
---
Edited by: RAW23 on 07/07/2010 10:14:20
Edited by: RAW23 on 07/07/2010 08:11:36
In the last few weeks I have been approached by a number of people seeking loans (seems to be the season for it!) but I have not had the liquid capital to cover all of these. I am seeking 10 billion isk for this purpose. The bond will run for a guaranteed minimum of at least 3 months and will be 120% collateralised. I will initially ask Grendell if he will hold the collateral; if not I will turn to one of the other trusted forum figures.

The basic interest rate being offered is 4%. However, I will give priority to anyone accepting a 3% return. Please indicate your minimum rate in your reservation post below.

Risks: Fully collateralised, so default/scam/hit by a bus is minimal.
---
Edited by: RAW23 on 07/07/2010 20:07:30
Thanks for all the interest in this.

flakeys – I thought you were busy trading with your isk rather than investing it, otherwise I would have got in touch .

Unless anyone objects, I think I will take up both the 10bil secured bond and 10bil unsecured from flakeys . I'll see if I can actively put together a reasonable size loan book, rather than just passively loaning money to those who have contacted me.

The investors in the secured portion will be:

Dezolf – 200mil
Martosh Toma – 2bil
Gromm Stargazer – 2bil
Kithran – 250mil
Grendell – 5.55bil

And in the unsecured portion:

flakeys – 10bil

all at 3%.


flakeys – feel free to send the isk through whenever you are ready.

Could I ask investors in the secured portion to wait until Grendell confirms receipt of the collateral. I should send this over later today.

@Lost Hamster – Sorry you didn't get in on this. If you do want to invest a bil at 3% let me know and I will lodge some extra collateral with Grendell.

@Grendell – Many thanks for holding the collateral as well as investing. Much appreciated!
---
I've given this a bit of thought and this bond will be continuing. I will, however, be seeking to change the terms of the bond with the agreement of the bond holders (or, technically, close and then restart the bond). With the recent rises in the price of Technetium its sell order value is in the 65k range now. The collateral consists of 350k units, giving a sell order value of just under 23bil covering the secured 10bil section of this bond. I would like to withdraw half of the collateral in order to give myself some additional flexibility (actually, I'd like to withdraw it all ). Please let me know whether this is acceptable.

@LostHamster – when I next pay the interest on the 7th of October please send your 5.5bil investment direct to Grendell. There is no need to complicate things by passing it through me.

In other news: earlier in the thread I mentioned that I had an additional 10bil in unsecured loans from flakeys (in addition to his 10bil in this bond). These will be repaid by the 7th of October. I also currently have a further 20bil in secured loans from flakeys. These have at least another month to run.

I will provide a brief report on my investments when I pay out the next batch of interest.
---
Due to a number of reasons, I have chosen to close out the secured portion of this bond early. Next month's nterest plus the initial investment have all been returned. The reasons are:
1
. No responses to my request to withdraw half the collateral.
2. The Technetium market moving much faster than I had anticipated, making it more important that I get my grubby mitts on the collateral.
3. The decisive factor, though, was flakeys computer breaking (damn you Acer!!!) whilst he holds another 25-30bil of my stuff as collateral, including the rest of my tech.
So, sorry for misleading anyone who wanted to remain invested. If you want to send the isk back to me and lodge it in the unsecured portion of the bond at 3% please feel free.
Thanks for the investment and for helping me make a bit of extra cash whilst my speculation stocks matured!