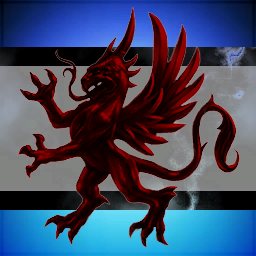 VEMEX registered public investment.
Investment published on: 2011-01-06 19:15:00.
NEISIN code: AET3INVBO025.
Official discussion: ~1~.
Archived by: Vaerah Vahrokha.
---
iCandy Bonds

Greetings Fellow MD investors!

~The Fully collateralized Offer~ ( NEISIN: AET3INVBO025 )

* Bond total = 5.0b
* Amount of Bonds to be issued = 20 (4 per investor maxiumum)
* Price/face value per bond = 250m
* Rate% for iCandy Bonds = 5%
* returning investors will enjoy a Buffed loyalty rate of = 5.5% # See notes below
* Interest & principal Payable on maturity
* Maturity Date = (research has begun, approx 34 days)
* Total interest per iCandy Bond = 12.5m
* Total Payout (Including Prinicpal) at maturity per iCandy Bond = 262.5m

Collateral/3rd party details Details.
* NPC Value of collateral = 5.5b
* Who is holding it? = Vahrokh Financial Technologies (VV) Collateral research Division.
* Will this get confirmed by VV? = Yes!
* He is a busy man so this may take some time for him to post, by all means make reservations pending he posts confirmation of collateral value etc.

A little more about me
* Previous Bonds – 2.5b Secured, 250m unsecured
* Estimated Current NAV (excluding collateral, Including Characters) = 22b (not accurate)
* What will you be doing with the ISK mmm? = Station Trading in Jita with my Perfect Trade Alt (password available via mail to investors/potential investors only)
* Will you get an Audit? = No, Not for a fully collaterilzed bond. Possibly will undergo a performance audit at the term of this bond.
* Why not? = I Am in industrialist, i make a set amount of profit per day from Invention, this is a market sensitive environment.
* Hang on you say your estimated NAV is 22b why do you need Public isk? = Simple, Unresearched BPO's Don't make money, im leveraging them against an interest rate to make money whilst the research is being done.
* Why can i only have 4 Bonds? = Simple, its an MMO. i want to get to know more people Particularly Investors.
* Do you have an Exit strategy? Yes! If my markets crash etc, i make close to the bond amount per Month with my invention business. i have no problems liquidating assets to cover it as well.
* Where did u get the extra 3b collateral from wtf? = had a good month selling waffles and the like, and some lowball offers came off.

I have been an industrialist since early 2009, when i first realized that mined minerals are not free! i have slowly grown over the years to accumulate a nice amount of wealth. My Goal of this Bond is to make some money whilst my BPO's are being researched.
Investor List (the cool people)
Collateralized portion – 0.0b/5.0b left(ALL Isk Received)
Vaerah Vahrokha – 1b @ 5.5%
Chicus – 500m @ 5%
Krythas – 1b @ 5.5%
kiall Toz – 1b @ 5%
Kuddel – 500m @ 5%
Jet Hell'er – 250m @ 5%
Khanid Voltar- 750m @ 5%

Reserve List (the Chill people)
Dethmourne Silvermane – 1b @ 5%

Investors/General Public are welcomed to join my Mailing list ( " iCandy " ) for constant updates on the bonds.
Quote:

---

#Notes
The following people qualify for the loyalty rate of 5.5%, Krythas,Vaerah Vahrokha