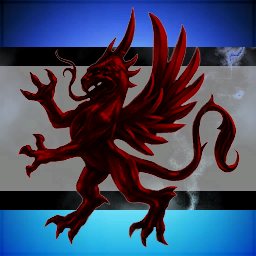 VEMEX registered public investment.
Investment published on: 2011-05-29 10:31:00.
NEISIN code: AET3INVBO033.
Official discussion: link to EvE forum investment prospectus.
Public Investments Archive for this investment: backlink.
Official audit: link to EvE forum audit.
Public Audits Records for this investment's audit: link.
Archived by: Vaerah Vahrokha.
---
Edited by: Candy Oshea on 30/05/2011 08:54:44
iCandy Bonds
Greetings Fellow MD investors!
~The Offer~
(

NEISIN

: AET3INVBO033 )
* Bond total = 4.0b
* Amount of Bonds to be issued = 400 (20 per investor maxiumum) (200m)
* Price/face value per bond = 10m
* Rate% for iCandy Bonds = 8%
* Interest & principal Payable on maturity
* Maturity Date = 21 Days
* Total interest per iCandy Bond = 800,000
* Total Payout (Including Prinicpal) at maturity per iCandy Bond = 10,800,000
A little more about me
* Previous Bonds –
2.5b Secured, 250m unsecured
*
5b Secured
* Estimated Current NAV (excluding collateral, Including Characters) = 24b (not accurate) including a shiny new golem 😀
* What will you be doing with the ISK mmm? = Station Trading in Jita with my Perfect Trade Alt (password available via mail to investors/potential investors only)
* Will you get an Audit?/Tutskii claim evaluation = Certainly!, should the need arise.
* Hang on you say your estimated NAV is 24b why do you need Public isk? = my Nav is very "Asset heavy", there was also a thread in here earlier saying that there is no "entry level" friendly investments. so i will step up and offer this service.
* Why can i only have 20 Bonds? = i want to give everyone a even chance to pick up some bonds. so im capping it, so it doesnt get sold out.
* Do you have an Exit strategy? Yes! If my markets crash etc, i make close to the bond amount per Month with my invention business. i have no problems liquidating assets to cover it as well.
* Don't you also offer collateralized bonds? so what gives? why u no offer collateral!!!? = i'm in the process of recycling my collateral for iCandy #3.
* Happy to answer any questions regardng this bond.
Reserve/Investor List – 4b/4b (the cool people)
Galleus Oramara – 20 Bonds(200m)
Eckstacy – 20 Bonds(200m)
Ezilipi – 20 Bonds(200m)
Vaerah Vahrokha – 20 Bonds(200m)
Khanid Voltar – 20 Bonds(200m)
bobakhan – 20 Bonds(200m)
wodahs hunt – 20 Bonds(200m)
Krythas – 20 Bonds(200m)
Liberty Eternal – 20 Bonds(200m)
Raw23 – 20 Bonds(200m)
*Subject to fact check
Fekka – 20 Bonds(200m)
Ariana DeSoto – 20 Bonds(200m)
Bunnehrawr Rawr – 20 Bonds(200m)
Miasma May – 20 Bonds(200m)
Mintala Arana – 20 Bonds(200m)
Isaar Kirom – 20 Bonds(200m)
Chicus – 20 Bonds(200m)
]
Jacob Eisenhorn – 20 Bonds(200m)
Magum117 – 20 Bonds(200m)
Jet Hell'er – 20 Bonds(200m)
Investors/General Public are welcomed to join my Mailing list ( " iCandy " ) for constant updates on the bonds.
Please note this has been revised due tot he popularity of the entry level bonds to 4b. as stated in
this post