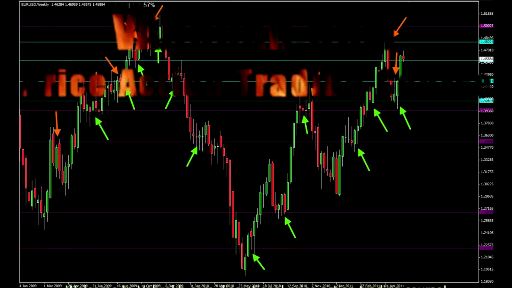 Welcome to Vahrokh.com Discretional PASR course!

If you are wondering about these "discretional" and "PASR" obscure terms, don't worry, they will be explained later.
This trading course is aimed both at beginner and experienced traders, in general the less you know the better!

This holds expecially true if you have paid for and learned a so called "intraday trading system", choking full of indicators and magic formulas.

Many of you first heard about me in a video game called EvE Online, where I am known for being rather "unconventional" in my ways. This course is no exception.

One of the unconventional properties about this course is that it has been created to make you succeed and not to grab your money, unless you opt to join personal training or similar.
This approach gives me a lot of freedom compared to the regular scammy marketeers out there.
Being free, I will not feel like I owe you any particular slimy adulation, I will be able to focus on quality, to be frank, honest and to the point.



About being frank and honest, let's make some points clear. This is business. While I am going to give you a course worth some thousands for free, I will not let commercial third parties make money on my face.
Therefore some of the learning material I believe is essential for you will be linked on this website using affiliate links and I won't hide that.

Furthermore I will certainly accept donations, this material took me hundreds of hours to prepare after all and this website has its costs as well.

Another point the marketeers would not tell you: this course is about nothing new under the sun.
All the knowledge you need to become profitable is out there, what I have done is separating the weed out of the chaff so you just get what's essential.
There is a gargantuan amount of expensive and artificially complicated garbage out there.
You have to know that trading is simple instead. Trading is not easy, at all, but it is simple, sometimes even boring.

Another statement you will probably not hear anywhere else: I learned what I am going to teach you from other and probably better traders than I, and I give them full credit.
I first learned about price action on a trading forum called Forex Factory, from giants like James16, Strat and Billy Ray Valentine. As you may easily check by yourself, it's many, many thousands of pages of material for each of these Authors.
I also had some valuable lessons from Rockwell Trading, limited to money management and trade logging, they are payware though.
Last but not least, I owe a lot to a guy called FXGroup, who patiently teached and is still teaching me and a limited group of people about his personal trading method.
I believe his method is so good and relaxing that the "available to public" part of it is exactly the trading method I will describe in the next lessons.

FXGroup agreed with me about the advantages of translating his material into English, so it's now available on Forex Factory.
It's very advanced material though, going to be scattered across many pages and not organized in a cohesive course. Even if you are a decently experienced trader, you will probably need to spend weeks learning this course before you may profitably switch to his.
This is expecially true if you are an EvE trader.

In the next chapters I will describe the trading style being teached and the components of this course. Trading is a profession with several and important facets, you have to learn all of them before you become a profitable trader.
EvE traders will be able to trade with less commitment but they are still encouraged learning everything as it will show in their results.
EvE specific features and sections will have an EvE icon next to them:

.
Go to Index | Next: Disclaimers