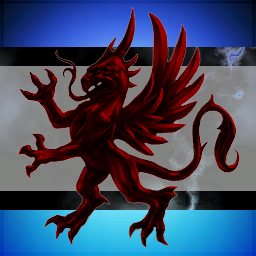 VEMEX registered public investment.
Investment published on: 2011-03-04 23:23:00.
NEISIN code: GFTTIXXBO052.
Official discussion: ~1~.
Archived by: Vaerah Vahrokha.
---
Edited by: Liberty Eternal on 05/06/2011 15:44:52Edited by: Liberty Eternal on 04/06/2011 10:00:32Edited by: Liberty Eternal on 06/04/2011 00:25:37Edited by: Liberty Eternal on 05/04/2011 22:48:04Edited by: Liberty Eternal on 16/03/2011 19:06:16Edited by: Liberty Eternal on 14/03/2011 00:33:32Edited by: Liberty Eternal on 05/03/2011 01:03:21
Btw – Full character details can be found on
eveboards
Apologies but this bond has already been filled in-game. However, the reserve list is still open for 15 bil.
Introduction.
Good Evening to everybody. I'm looking to raise 15-billion isk in a 3-month bond for my Jita station trading. The bond will pay 15% interest per month and if it does well, I will hope to pay out some kind of bonus again to my investors.
Performance audit will hopefully be carried out by Varo Jan, subject to enough api data being successfully downloaded since last Saturday.
By way of introduction/re-introudction, I am a Jita station trader and an Objectivist – I'm a big fan of Ayn Rand and free-market capitalism. I find markets fascinating and almost all of my in-game time is spent analysing or trading in Jita markets. I've recently taken up small-scale frigate pvp to relax from market combat.
Outline
Past Loans
Past Audits
Failed Bond
NAV
Business Plan
Outline
15 Bil Bond
3 month duration
15% interest
Purpose – Jita station trading
Past Loans
1.
750mil
– 1 bil repaid, VV audited
2.
1bil
– 1.3 bil repaid. Varo Jan audited.
3.
2bil
– 2.62 bil repaid.. Bond repayment was late, 1.6 bil repaid as compensation for total 4.22 bil repayment. Audited by Lord Arbalest.
4.
4bil
– 7.2 bil repaid over 3 months, of which 1.4 bil was a bonus payment. Audited by VV.
Audits
4 previous audits, viewable in the links above.
Failed Bond
Bond 3 failed due to computer malfunction and was repaid 7 months later. A
compensation
offer and apology was accepted by my investors.
---
Edited by: Liberty Eternal on 05/03/2011 05:42:58
Reserved for NAV and investor details
NAV Statement
Stock: 100 mil
Sell Orders: 5.34 Bil
Cash: 6.8 Bil
Alt Character: 3 Bil
Ships: 450 mil
Total NAV: 15.69 billion
John Galt – 10 bil [received]
Mistress Reina – 2 bil [received]
Strrog – 2 bil [received]
Saidin Thor –
1
bil [received]