Here is why I decided to liquidate all:
Weekly chart:
~1~
It's easy to see how a very powerful bearish pin bar formed. All the price action patterns forming on time frames above daily are powerful.
In particular, we may look at a zoomed in chart: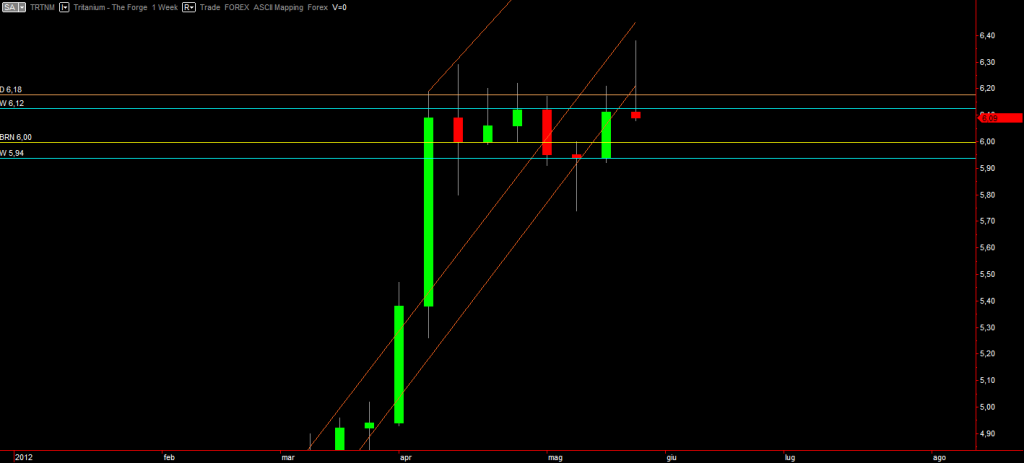 It's possible to see the strong bearish PB almost hitting the middle diagonal red trend line (it does not hit it because EvE clips outlier prices, else it would). This gives the PB a strong momentum. Sellers made it close below the weekly resistance 6.12 and thus inside the weekly RM. As per PB rules, its target is the minimum of the preceeding bar, which is at 5.94. Another element that suggests to get out of the market is the presence of opposite pin bars in few bars. This means big fight between big buyers and sellers, this means to get out and wait for a winner and then jump on their bandwagon.
Here is how the daily chart appears as of May 24: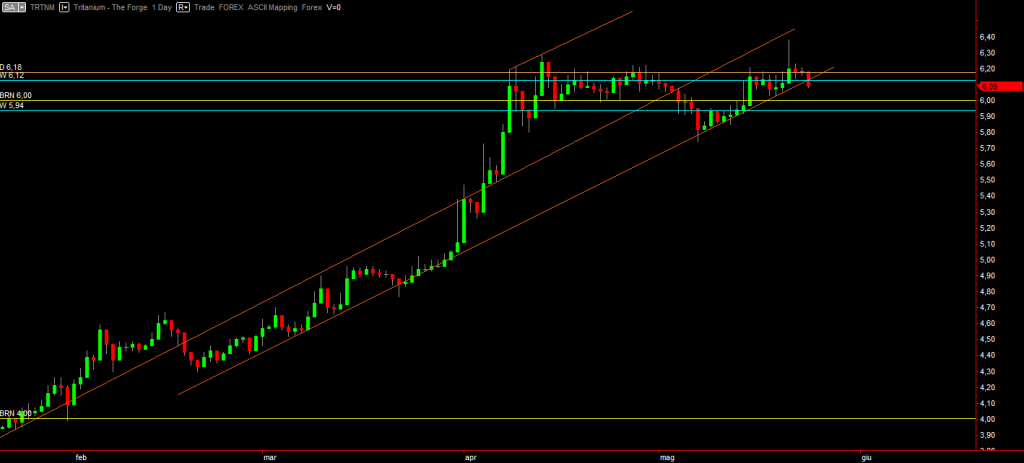 Price broke the red, long term diagonal trend line acting as support. This is another bearish signal. Position closed.