Introduction
Due to popular request, Vahrokh Consulting is pleased to announce the immediate availability of EvEMarketHistoryDump, a free software able to create OHLC data out of the EvE client cache. Such data may be used to create professional looking market charts.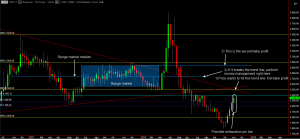 This software is the missing link between other features previously released on this website: an automated in game market data downloader and the series of tutorials about how to import and show OHLC data in a trading platform.
~
1
~
The software was originally made for my personal use only. It had everything hard coded for my own convenience, installing it would involve compiling C libraries by hand and similar, no real error check was made since I could understand those cryptic messages and deal with them, no interface and so on.
Due to my time constraints I did not add a lot of "end user" features for this release either. I re-packaged it so that a "regular human being" with some computer knowledge may manage to install and run it without too much hassle but it's still far from polished and guaranteed to work out of the box.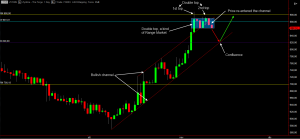 Therefore, before installing and using this software please make sure you are ok and can deal with the following disclaimers:
The software follows the Unix philosophy of doing just one thing, I will not add tangent new features.
Every time it's started, the software WILL delete a whole specific folder with NO prior confirmation prompt. You will have to deal with this.
The software is a Windows® application, tested on 32 and 64 bit Windows® 7. I don't have the tools to port it to other platforms.
The software is console mode. It runs just fine (once configured) like any other application but the first runs would best be attempted from a command prompt, to see if the application is running OK.
The software is shipped as is. I won't take ANY responsibility for ANY kind of disruption or damage done on any computer, for RL business damage, for ISK loss to any possible extent. For a full license blurb please see the License chapter.
Some Antivirus software like Avira™, expecially when set to maximum heuristics alert, might warn about a possible "TR/Crypt.XPACK.Gen" threat. That's due to the executable being compressed. I suggest scanning the software with some proven product like Malwarebytes™ and see the result.
License


EvEMarketHistoryDump by Vahrokh is licensed under a Creative Commons Attribution-NonCommercial-NoDerivs 3.0 Unported License.
License exemptions:
Portions of this software make use of a customized version of the awesome Reverence Library. Those portions are licensed under the library's own terms.
I will gladly authorise third party developers to use this software a part of their own applications.