Scroll all the way to the bottom of this screen and you'll see the backup / restore facility:

Now press the Download button and voilà you have your W3 Total Cache configuration stored on your computer as .php file.
In case of major screwup you may come back to this screen and import the saved configuration or even reset the configuration to factory settings.
Step 2: Disable automatic Javascript minification
Scroll up this same window you just have used to create a configuration backup. Close to the beginning, there's a "Minify" section. Make sure it looks like the following screenshot: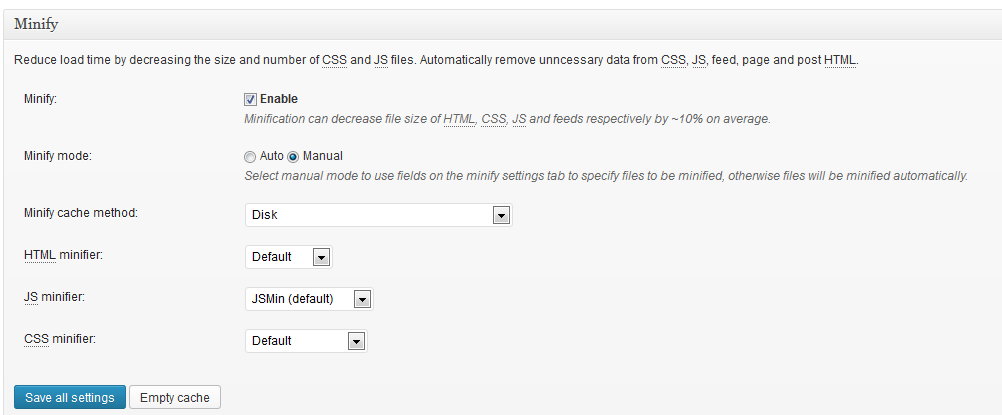 The most important option to set is: "Minify mode: Manual". Once you are done, don't forget to press the "Save all settings" button!
~
1
~
You are currently in the Performance | General Settings menu. Now you have to click the left WordPress menu again and go to Performance | Minify. You'll be greeted by a window similar to the following:

Press the Help button indicated by the red arrow on the screenshot above.