EvE Online – Fanfest 2014: beyond spaceships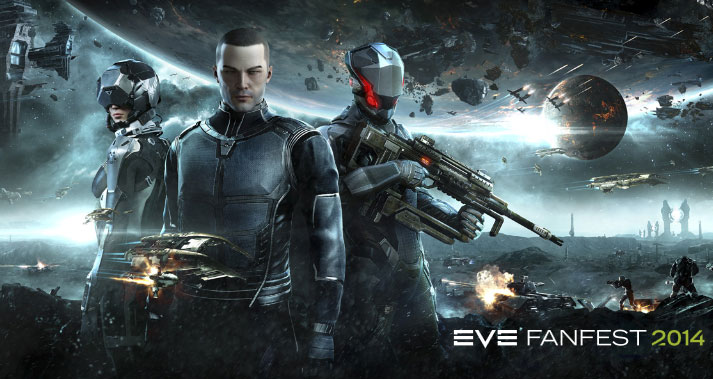 ~
1
~
For those who don't know EvE Online, Fanfest is a yearly social event sponsored by CCP (the game developer). Fanfest is a big spotlight on the game, on its trends and on the summer expansion. In EvE fact receives two free expansions a year: one in the summer and one before Christmas.
Every year players and fans come to CCP's headquarters, located on Iceland and spend a week of fun, immersion, mad feasting all centered around their favored spaceships game. Fanfest panels and sessions are streamed over internet in low and high resolution as well.
This year Fanfest comes pretty close to the summer expansion and will cover a lot about it.
Not just spaceships
This year Fanfest is going to cover several juicy topics. Among them I can't wait and see what they are doing about Valkyrie, that is a dogfight space combat game set in the EvE Online universe. It's pretty much known I have always missed a "twitchy" dogfight module for EvE combat. I come from ancient awesome games like X-Wing and Tie Fighter (and several others) and really love frantically mashing buttons and swinging joysticks like a madman!
However there's another big, no, huge change coming to EvE: the industry overhaul. Now, on surface this might look like something quite minor. Some more PvP or PvE oriented players actually complained about how inconspicuous the summer expansion is going to be.
They couldn't be more wrong!