I am not going to tell which settings to use, they tend to be chosen by each individual trader based on whatever factors. Once confirmed the options above, the chart will appear similar to this: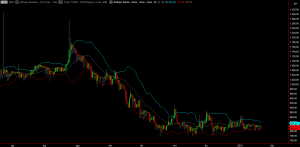 Adding RSI
Adding RSI is very similar to adding Bollinger Bands. I am going to skip the various steps as they are identical – except the indicator name of course.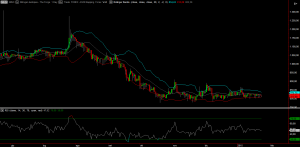 Adding RSI shall cause the chart to split in two panes. The indicator is at the bottom. The panes are resizable.
~
1
~
MACD is added in the same way RSI is. A second, resizable pane shall appear.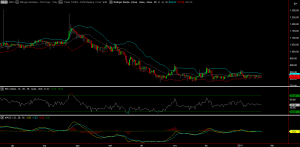 And… voilà, our chart with indicators is ready. Now it's your turn to try various parameters, different indicators and so on.
Have a nice day and nice profits,
Vaerah Vahrokha
Vahrokh Consulting CEO